Greetings Furriends! Happy Birthday to Me! Oh, and to my sister Meerkat too! Today we are five years old!
Check out this way cool tent Mom gave us for our birthday! Meerkat gave it a Good Sniff. That's Ms. Floofs (Caramel) inside the tent.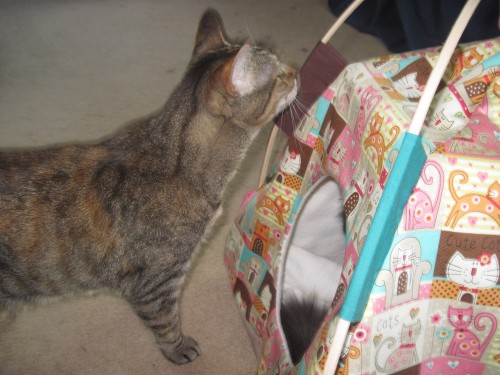 Mom also picked up some way cool toys for us! Here I am checking out the Nip Shrimp. No, it was not a Real Live Fresh Dead Shrimp, but it was still fun.
Mom saw these tasty looking Canadian Geese at the place where she works. No, she did not bring us any Real Live Fresh Dead Geese for our birthday dinner.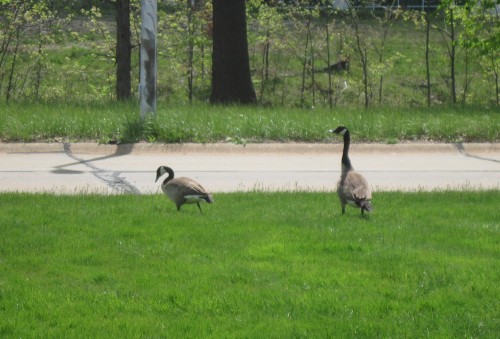 Come join us to check out the new tent!
Purrs!